Fire doors
with peace of mind built in 
Watch our guide to learn how to assemble our firesafe doors.
Choosing
the right doors for ultimate safety
As one of only a small number of verified fire door suppliers in Scotland, all of our fire doors are third party certified, so you have peace of mind. We undergo regular audits as part of this third-party accreditation, and all our doors are tested to BS476022.1987 or BS EN 1634-1:2014 standards.
We manufacture a number of different types of fire doors, which fall into the following categories:
FD30 – these doors offer up to 30 minutes of fire resistance
FD60 – these doors offer up to 60 minutes of fire resistance
FD30S and FD60S – these doors offer up to 30 and 60 minutes of fire resistance respectively, with the added protection of smoke control, thanks to the inclusion of a combined intumescent smoke seal.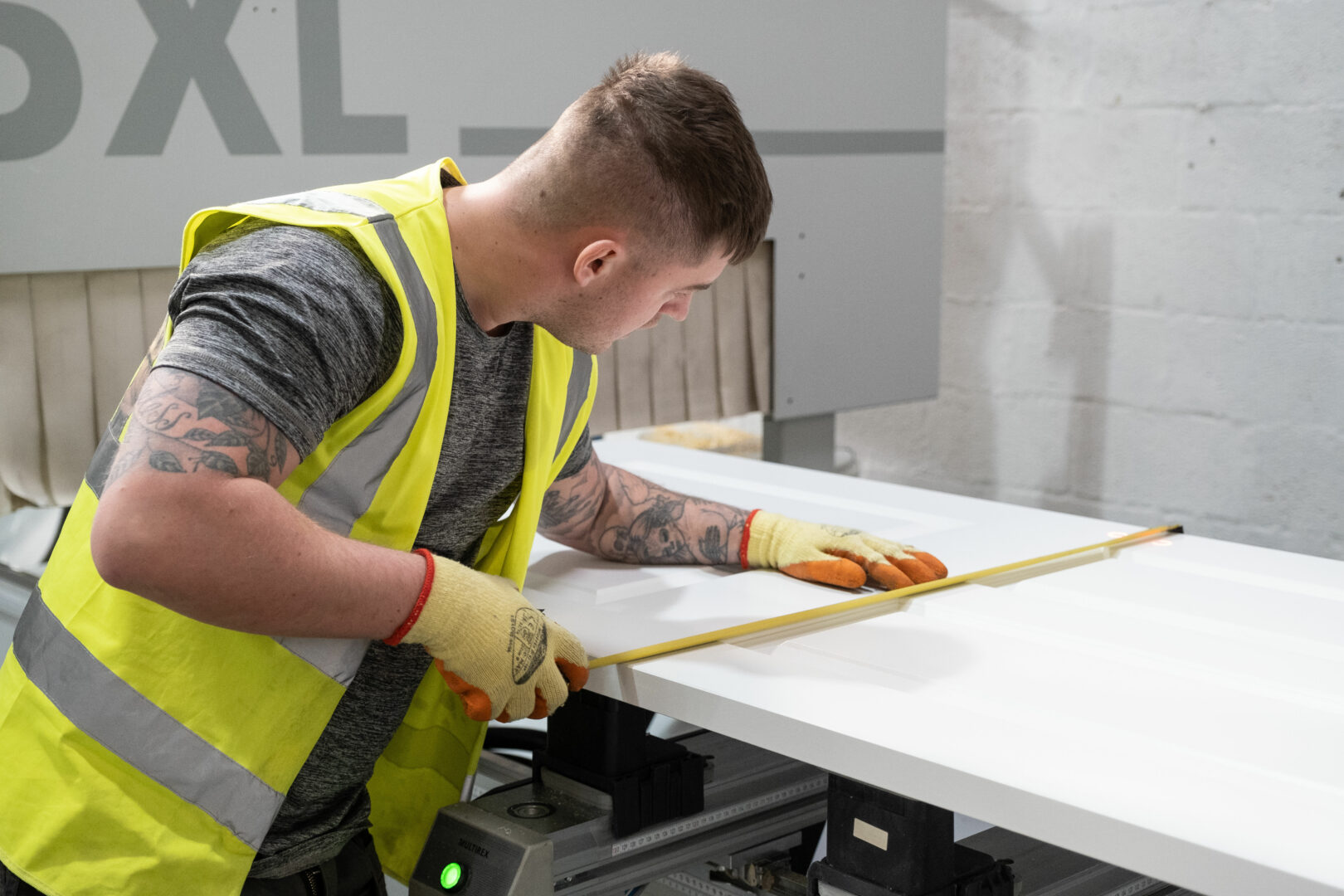 Trackable.
Traceable. Accountable. 
As members of the BWF Fire Door Alliance and Certifire Scheme, not only do our doors meet industry standards, but our labelling system means that each door's journey through the construction supply chain, from manufacture or modification, to the time that it's no longer in use, is fully traceable. It means that every piece of essential information, from the original fire door certificates and production records for that specific door to documents detailing the correct components to use in case parts need to be replaced, can be sourced quickly, easily, and reliably.
A simple label with numbers unique to each door is placed on its top edge, allowing information to be accessed onsite during inspections and giving you a full history of every door in your build. It's one of the many benefits of sourcing certified fire doors for your project and gives you extra peace of mind when it comes to safety and accountability.