Trusted

fire door supplier
We understand that safety matters to you. You can rely on our expertise and experience to help you find the right fire doors to protect your home or business and everyone in it.
Fire safety doors can help delay the spread of fire throughout a building – they act as a barrier, giving people vital time to get to safety or await rescue. They not only provide peace of mind, but in the case of many types of building, are a regulatory requirement.
The bottom line is that the right fire door can not only help protect the building, but it could save lives.
We manufacture a number of different types of fire door, which fall into the following categories:
FD30 – these doors give up to 30 minutes of fire resistance
FD60 – Offer up to 60 minutes of fire resistance
FD30S and FD60S – give up to 30 and 60 minutes of fire resistance respectively, with the added protection of smoke control, thanks to the inclusion of a combined intumescent smoke seal.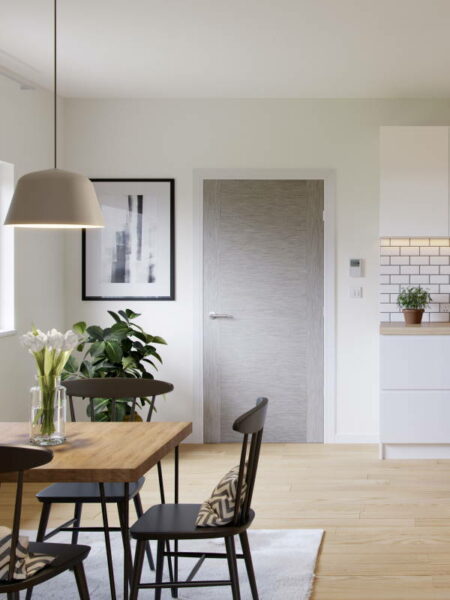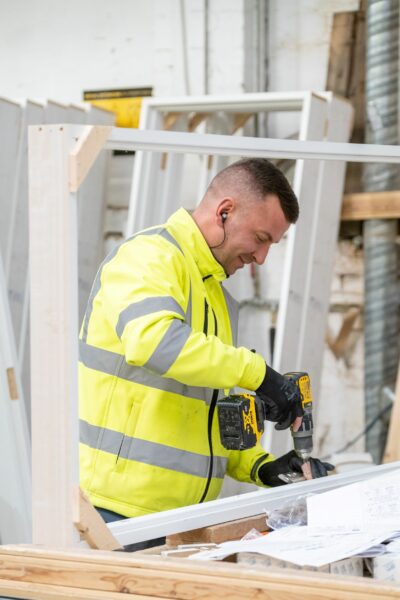 Trusted

supplier

UK laws and regulations mean that only companies who manufacture the best quality products are verified as suppliers of fire doors in the UK. This ensures the safety and protection of customers, giving you total peace of mind.

We are one of only a handful of trusted manufacturers in Scotland. It's a status we're proud to have and which we gained and maintain by:

Testing all of our fire safety products to BS476-22.1987 or BS EN 1634-1:2014 standards

Being a member of the Q-Mark fire door scheme – learn more about the scheme here.

As members of the BWF Fires Door Alliance and Certifire Scheme, not only do our doors meet industry standards, but a unique labelling system ensures that our doors are fully tracible for total peace of mind and accountability.
When sourcing doors for a project or development, you want to be sure that you can rely on your suppliers.

Donaldson Door Systems has supplied a total of 722 internal door sets and a further 114 flat entrance door sets in partnership with Vicaima for developer, Bellway Homes' luxury apartment project in the heart of Glasgow: Dorchester 183.  

Ellingwood by Bellway Homes is a development of 3, 4 and 5-bedroom homes and enjoys an enviable location in the well-connected suburb of Robroyston.

​​For client Walker Homes, Donaldson Door Systems (DDS) supplied 164 staircase and balustrades sets to the Brotherston Way development in Tranent, East Lothian ​​The development has excellent links to Edinburgh city centre and is surrounded by open countryside.

Scotland's leading joinery manufacturer of door sets, Donaldson Door Systems (DDS), has appointed Billy Cameron as Director of the business, and he will join the board.