Doors you'll feel

secure with
Peace of mind matters. That's why it's important to us that people feel safe and secure in their homes or commercial premises.
Secured By Design gives you that peace of mind – and the reassurance that our commitment to security has been recognised by professionals.
Donaldson Door Systems is a Secured By Design member company, which means that our security products pass not just our own quality controls, but also standards and tests selected by the police service. Being awarded this status means that our products are proven to be effective in preventing and reducing crime.
Our Secured By Design external timber doors are manufactured to the PAS24 standard, which means they have been designed to protect low-risk properties from opportunist break-ins by forced entry using hand-tools. Security features on these doors include a shielded door and frame, a three-point locking system and anti-intrusion bolts.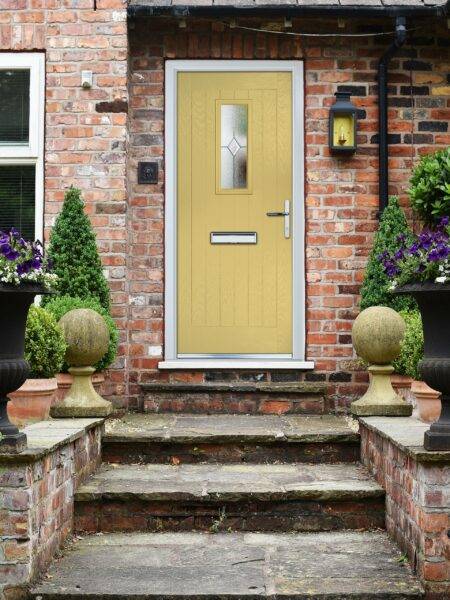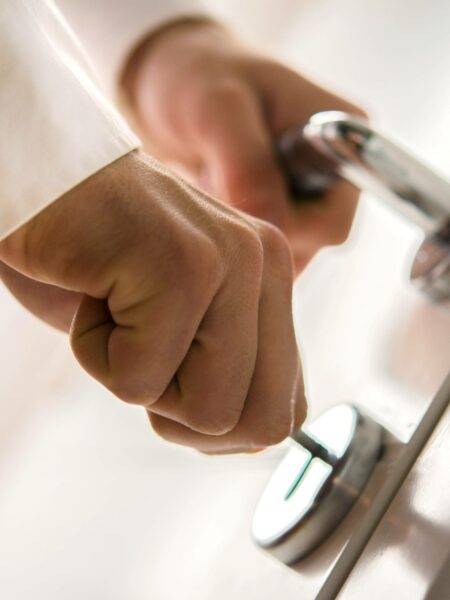 More about

Secured By Design

The scheme was established in 1989 by the Association of Chief Police Officers (ACP) and is made up of a number of national police projects focused on the design and security of new and refurbished properties. It covers both domestic and commercial premises.

Secured By Design supports the National Planning Policy Framework's aim of creating "safe and accessible environments where crime and disorder, and the fear of crime, do not undermine quality of life or community cohesion".

The principles of the scheme have been proven to reduce the risk of crime and the fear surrounding it.
When sourcing doors for a project or development, you want to be sure that you can rely on your suppliers.

Donaldson Door Systems has supplied a total of 722 internal door sets and a further 114 flat entrance door sets in partnership with Vicaima for developer, Bellway Homes' luxury apartment project in the heart of Glasgow: Dorchester 183.  

Ellingwood by Bellway Homes is a development of 3, 4 and 5-bedroom homes and enjoys an enviable location in the well-connected suburb of Robroyston.

​​For client Walker Homes, Donaldson Door Systems (DDS) supplied 164 staircase and balustrades sets to the Brotherston Way development in Tranent, East Lothian ​​The development has excellent links to Edinburgh city centre and is surrounded by open countryside.

Scotland's leading joinery manufacturer of door sets, Donaldson Door Systems (DDS), has appointed Billy Cameron as Director of the business, and he will join the board.